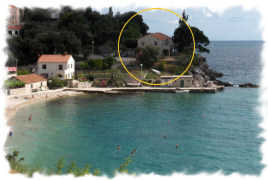 Just 6 km separates tiny Stikovica from Dubrovnik, but this tiny village on the rocky south coast of Croatia feels a million miles away from the cosmopolitan streets and the grandeur of Dubrovnik's buildings. The villa stands on a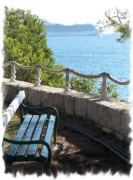 slightly elevated rocky outcrop, jutting into the sea and affording truly spectacular panoramic views of Zaton bay and open, crystal-clear water.

This location is truly idyllic, and endless days spent swimming in the bay or admiring the view under the warm Croatian sun are unlikely to become boring. Within easy reach though, Dubrovnik makes a completely different experience for a day-trip away.